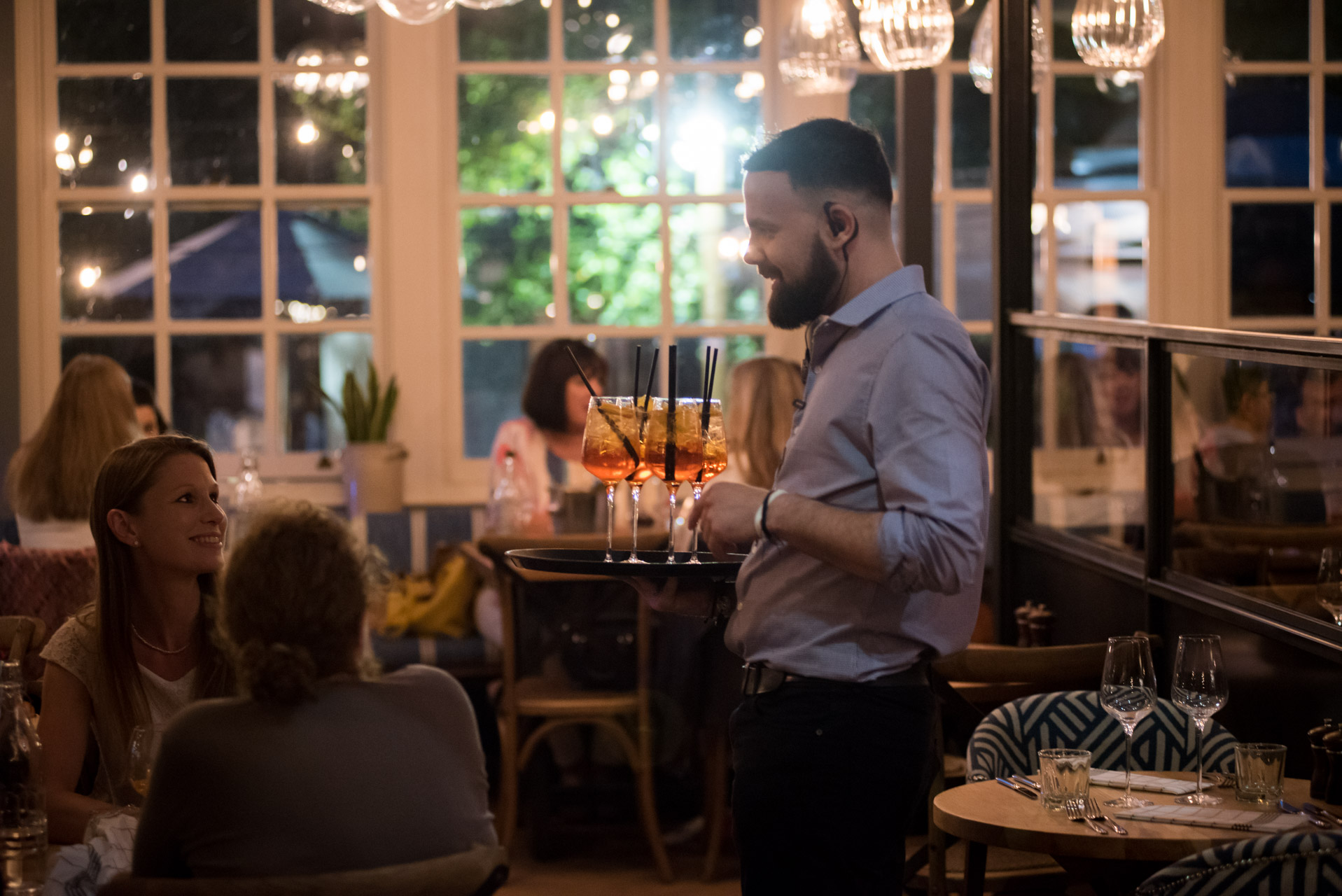 Drinks
Whether you're into cask ale or craft lager, an ever-evolving range of beers means there's always something new to try here at The Anglers.
The core keg range includes international favourites like Peroni, Amstel, Sierra Nevada and Guinness, but several lines are reserved for weekly guest beers. The cask ale offering changes by the week too - but of course, you'll always be able to get a first-class pint of Pride.
Thee's a wonderful wine list here too, with bottles sourced from all around the world - and there's plenty of premium spirits and soft drinks to satisfy every taste.
Drink at The Anglers at Teddington Lock
Opening Times
Opening Times
Food serving times

| Day | Opening Time | Second opening Time | Third opening Time |
| --- | --- | --- | --- |
| Monday | 10:00 - 23:00 | | |
| Tuesday | 10:00 - 23:00 | | |
| Wednesday | 10:00 - 23:00 | | |
| Thursday | 10:00 - 23:00 | | |
| Friday | 10:00 - 23:30 | | |
| Saturday | 10:00 - 23:30 | | |
| Sunday | 10:00 - 23:00 | | |
Food Times
| Day | Opening Time | Second opening Time | Third opening Time |
| --- | --- | --- | --- |
| Monday | 10:00 - 21:30 | | |
| Tuesday | 10:00 - 21:30 | | |
| Wednesday | 10:00 - 21:30 | | |
| Thursday | 10:00 - 21:30 | | |
| Friday | 10:00 - 21:30 | | |
| Saturday | 10:00 - 21:30 | | |
| Sunday | 10:00 - 21:00 | | |