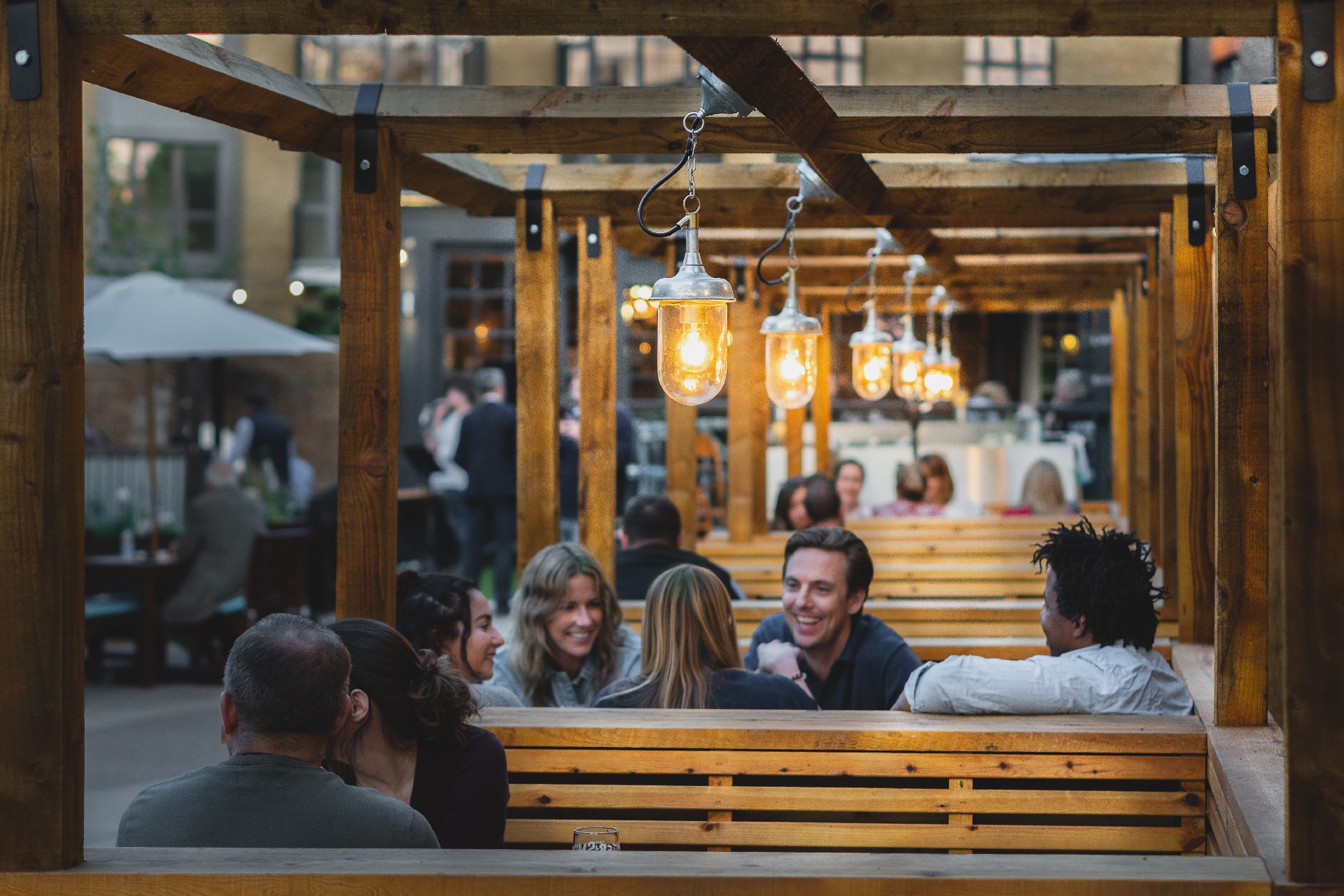 Pub Garden
Here at The Anglers, we welcome the whole community to our beautiful riverside location every day of the week. We are proud to be a family friendly pub. Arrive by close public transport links, or even by boat, canoe or SUP to our very own pontoon dock. The garden is made up of a variety of styles of seating, and we offer table service to some tables on fine days, with the rest of the tables being a more casual bar service style.
We also have areas of the garden that are covered, heated and areas which can also be used for private hire.
Our full menu is available to all tables inside and numbered outside tables. On a sunny day we often have our Pizza shack, a BBQ and our outside bar open to keep walkers, cyclists, river goers and revelers going from morning till night.
Dogs are welcome throughout. Under 18s are permitted in the pub and garden until 21:00 every day, after which the pub is an adult environment both inside and outside.