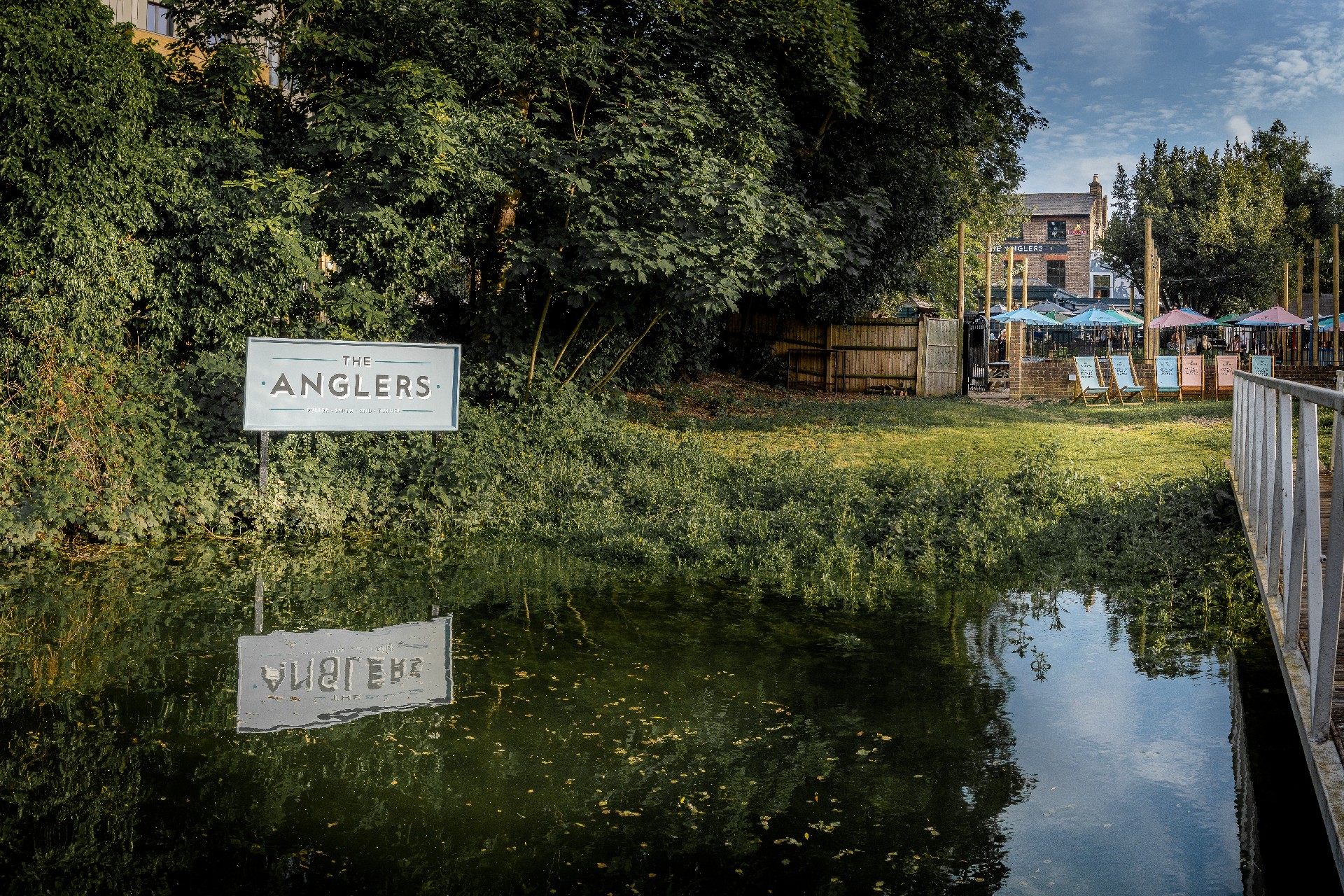 History
The Anglers has existed since the mid 18th century in various forms – mainly as an Inn, Hotel and latterly Public house. The place was popular among local fishermen, who would spend hours on the river shore. Acquired by Fuller, Smith and Turner Brewery of Chiswick around 2010.
A weir was in place on the Thames at Teddington by 1345, although it was destroyed about 1535. A new lock was opened in 1811. Since 1811, the weir has marked the end of the tidal reach of the river. Prior to 1811, the tide used to go as far upriver as Walton, and occasionally even to Staines.
Teddington Lock is a complex of three locks and a weir, consisting of a conventional launch lock, a very large barge lock and a small skiff lock. Monty Python's Fish Slapping Dance was filmed at the Lock in the early '70's, it culminates with Michael Palin being whacked into the lock by John Cleese with a huge fish and is enormously funny.
Teddington Lock Footbridge consists of two separate bridges. There is a small island between the bridges. The two footbridges were built between 1887 and 1889, funded by donations from residents and businesses. They replaced a ferry which gave its name to Ferry Road at the bottom of the garden. The western bridge consists of a suspension bridge crossing the weir stream and linking the island to Middlesex (this side). The eastern bridge is an iron girder bridge crossing the lock cut and linking the island to Ham on the Surrey bank.